Nontraditional Leadership Institute
Many of our staff are "BTDT's"—Been There, Done That— previously incarcerated or otherwise familiar with life on the street—but they have now chosen a life of service to the community. These staff members act as "nontraditional leaders" or role models for local youth and families. We provide youth and community members with opportunities to speak publicly and meet other nontraditional leaders with an expansive network of national and international activists and community leaders.
All program activities through Making a Change programs and circles, Ceramics classes, Silk Screen Printing, La Plazita Gardens, as well as community outreach programs all strongly emphasize the importance of leadership and social entrepreneurship through personal, academic and professional development, while contributing to meaningful civic engagement for social change. LPI staff members are students and lifelong learners, as every young person or community member who walks through La Plazita's doors. The experience we provide at LPI is intentionally transformative, comprehensive, holistic, multifaceted and is grounded upon our core values.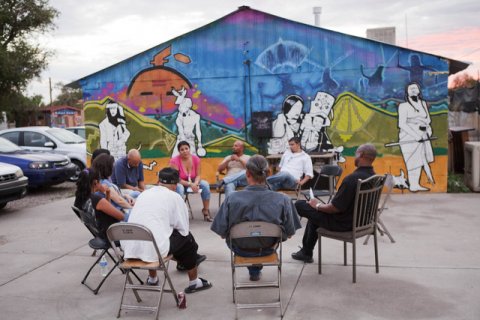 Making a Change "MAC" Programs
Teens Making a Change "TMAC" engages youth and men participants of all ages, ethnicities and backgrounds, engaging them in traditional rituals, education, workshops, cultural activities and dialogues. TMAC brings young men together for mentorship and provides a safe place for youth to talk/express themselves. Education and entrepreneurship are a strong emphasis through TMAC.
The Warrior Circle provides educational programming and traditional healing circles at Atrisco Heritage High School (AHHS), working with promising (at-risk) youth and rival gang members.
Circle/sessions are opened with traditional prayer, blessing for the food (meals always provided) and a "platica" (heart to heart talking circle) where youth share a recent "low" and "high" – this is to provide a safe space to purge and share recent circumstances and stressors that may be impacting them and their families, and sharing positive affirmations and accomplishments.
Sisters Making a Change "SMAC" engages women participants of all ages, ethnicities and backgrounds, involving them in traditional rituals, education, workshops, cultural activities and dialogues. SMAC brings young women together for mentorship and provides a safe place for youth to talk/express themselves. Education and entrepreneurship are a strong emphasis through SMAC.
People Making a Change "PMAC" is a space where community members have a safe place to talk about community needs, where institutions and community come together for dialogue and where community can attend educational workshops on topics such as criminal justice, health, immigration, parenting, positive youth engagement, economic and community development, etc.
PMAC is a space where community members have a safe place to talk about community needs, shared priorities and where institutions and community come together for dialogue. PMAC meets monthly and open to all parents/families, leaders, liaisons, government officials and stakeholders interested in social change efforts and advocacy for the most marginalized within our community.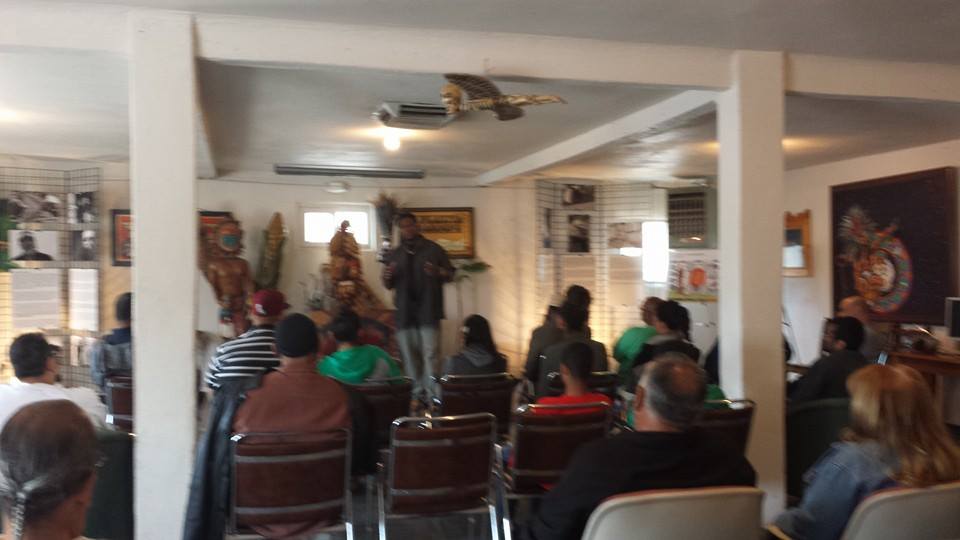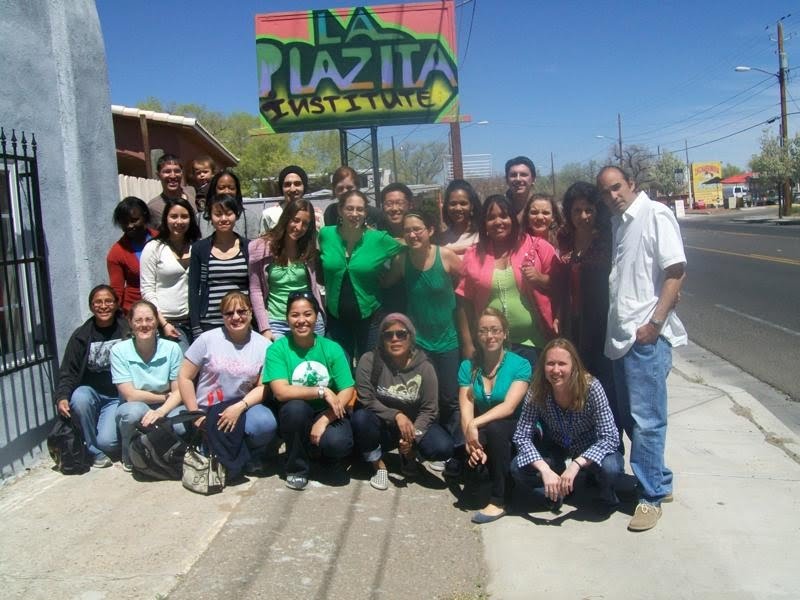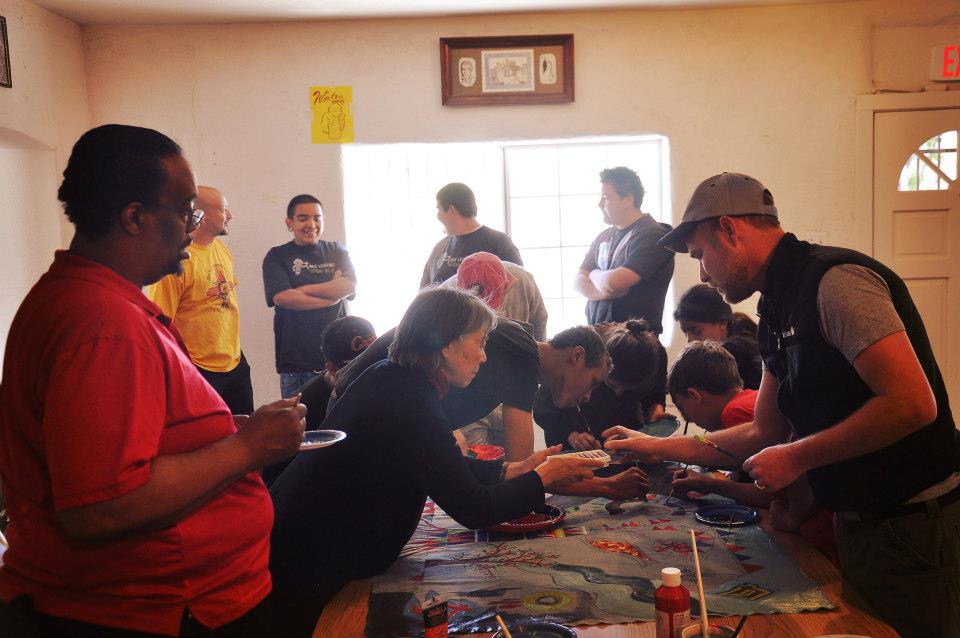 FoodCorps New Mexico
FoodCorps New Mexico is dedicated to equipping their service members with the skills, knowledge and experiences to address the root causes of food injustice, while also providing hands on training and technical assistance in subjects like desert farming, school gardening, traditional foods, and community organizing. https://foodcorps.org/
La Plazita has a full time FoodCorps service member who coordinates various La Plazita Garden programs and educational activities, such as partnering with Agri-Cultura Network to distribute La Cosecha (fresh produce boxes for local families), providing nutrition education classes to home child care providers and patients with diabetes (primarily Spanish speaking women and mothers), as well as providing nutrition and garden education programming at various local schools.. Through FoodCorps we have also developed a mentorship program with UNM's College Assistance Migrant Program (CAMP) and Atrisco Heritage Academy High School.
School tours, special projects, community events and garden activities are available upon request.
FoodCorps Host Organizations:
The University of New Mexico, Community Engagement Center (CEC) nurtures leadership for community capacity building in neighborhoods where the social determinants of inequity result in major health disparities. Over 800 university students, community college and high school students have apprenticed with local partners through CEC AmeriCorps programs. Through civic engagement and anti-racism training Corps Members gain an understanding of the root causes of health disparities. http://cec.unm.edu/
Farm to Table NM focuses on training, technical assistance, policy change, and market-based strategies that improve food access that benefits communities' and children's health by providing linkages between NM farmers, their crops, school food programs and students, training farmers on institutional sales, food safety, and other market issues, training educators and practitioners on agriculture, health, nutrition, and culinary subjects, and, educating the public and policy makers on healthy food system change. http://www.farmtotablenm.org/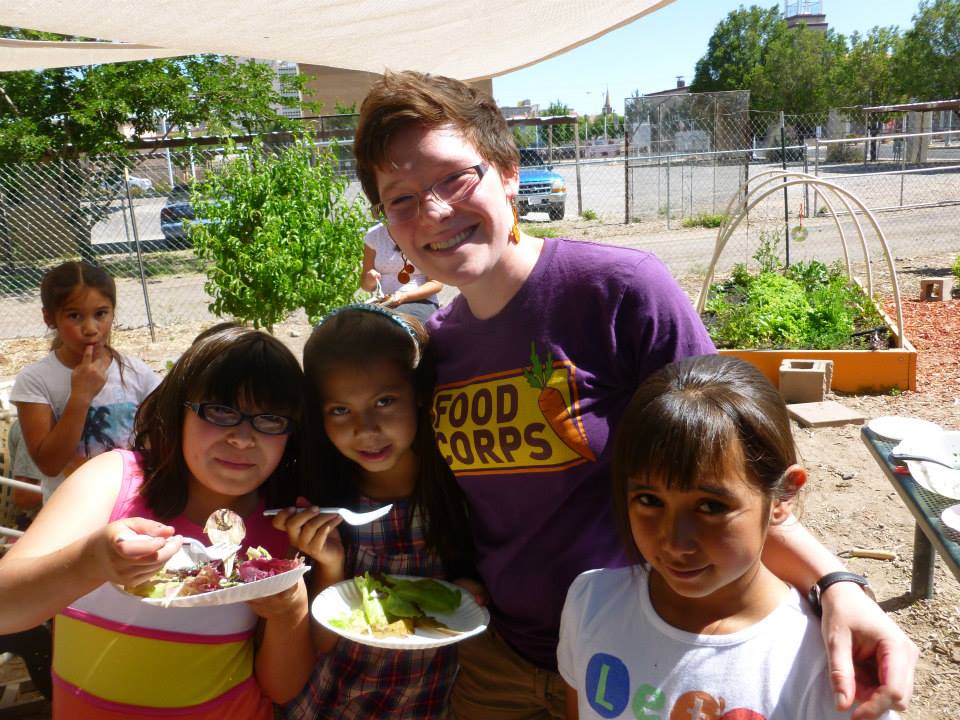 Pathways
Promotoras / Navigators
Through the EleValle Collaborative, the Pathways Program was created and sustained with funding and support from the UNM Health Sciences Center OCH and the Kellogg Foundation.
Pathways is designed to reduce unmet needs, address health inequities, and improve the overall health of the residents of Bernalillo County. It focuses on positive health outcomes by utilizing community health navigators as care coordinators who connect at-risk residents to resources and follow their progress toward improved health outcomes. Meaningful outcomes for the clients are reached by following a step-by-step approach (Pathways). While individual clients attain improved health, common systems issues are also brought to light and result in stronger service coordination. http://hsc.unm.edu/community/pathways/
The main goal of the Pathways promotores through EleValle is to teach each client how to navigate these services in order to create community leaders and aid their families, friends and neighbors regardless of race, socioeconomic or immigration status.
EleValle's Pathway Navigators work with community members to assess their risks and needs, connect them to resources in the community, progress towards improved health, and identify systemic issues that affect their health and well-being.
Navigators work with low-income, uninsured adults with multiple unmet needs in the South Valley and within Bernalillo County who may be experiencing:
Homelessness
Hunger
Limited access to needed healthcare
Barriers trying to navigate the system and/or accessing resources as an undocumented and/or limited-English proficient (LEP) immigrant
Not connected to or trusting of the currently existing resources in Bernalillo County as an Urban off-reservation Native American
Any of the above who are parenting young children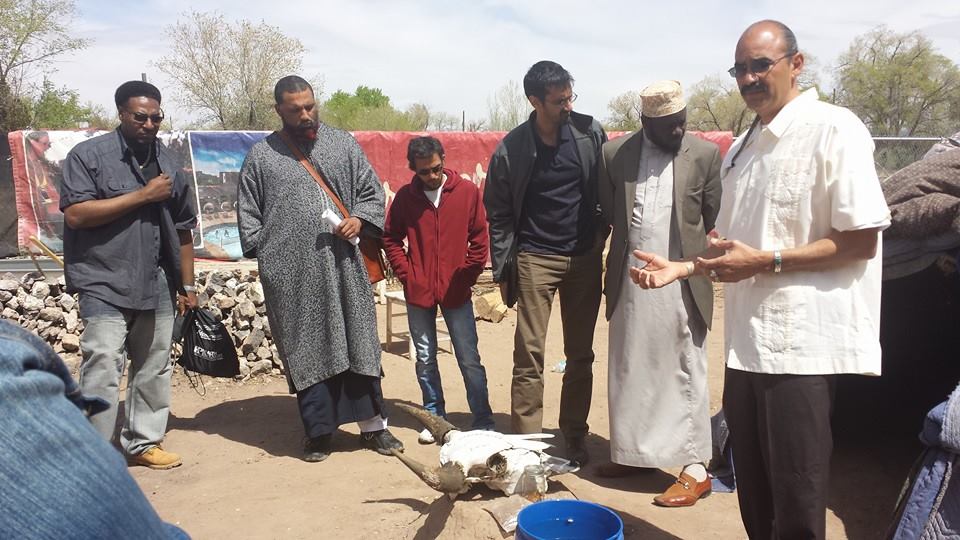 Traditional & Cultural Healing Services (Mexican & Urban Native)
Woohokihi
La Plazita Institute's Wookihi Cultural Program reintroduces Native American urban families and Incarcerated Native American populations to their cultural traditions and practices. Some of the weekly services we provide are Lakhota and Nahuatl language services, Inipi ceremonies, talking circles, rites of passage and immersion in our traditional Lifeways program. We also offer training on traditional farming of the Southwest, and culturally relevant "Pathways" navigation services. Traditional Lifeways services include job readiness, training and entrepreneurship through silkscreen printing and traditional crafts including ceramics, beading, quilling, and silversmithing.
Curanderismo
La Plazita institute offers traditional healing services to all our clients and staff. Some of the treatments offered are reiki, acupuncture, acudetox, sobadas, limpias and herbal consultations. Our traditional healing program brings together men, women and families who are affirming, reconnecting and remembering the traditional ancestral methods in which people empower their own healing.
Services Offered:
Limpias (Spiritual Energy Cleansing)
Sobadas (Mesoamerican massage)
Remedios (Home herbal remedies)
Ventosas (Cupping)
Aromatherapy
AcuDetox
Curandera Healing Days: 1st and 3rd Wednesday of each month
*Walk-ins are accepted but preference will be by appointment
La Plazita provides the following free traditional, spiritual and cultural healing services to individuals and community:
Community Sweat Lodge
Santa Fe Prison Sweat Lodges
Bernalillo County Metropolitan Detention Center Pipe Ceremonies
Youth Services Center Pipe Ceremonies
Curanderismo Treatments for Community: By request and appointment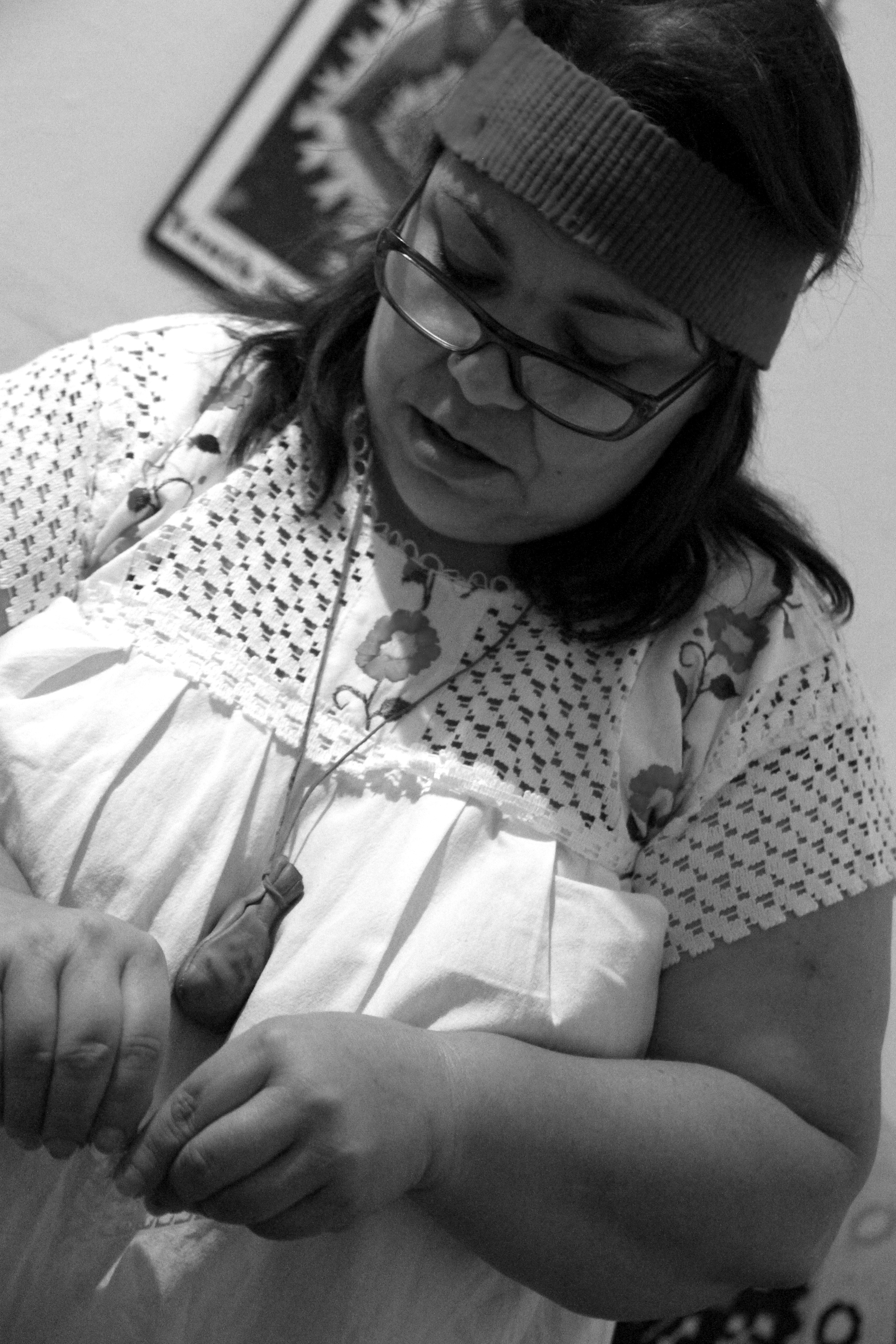 AcuDetox
Prevention and treatment program for substance abuse, relapse prevention and harm reduction. The AcuDetox program has an 80% success rate to assist with craving, anxiety and depression.
AcuDetox is a FREE service held weekly for youth, adults and community members in need:
Wednesdays at 4:00pm